Royal Hanneford Circus: April 28-30th
April 28 @ 6:00 pm

-

April 30 @ 5:00 pm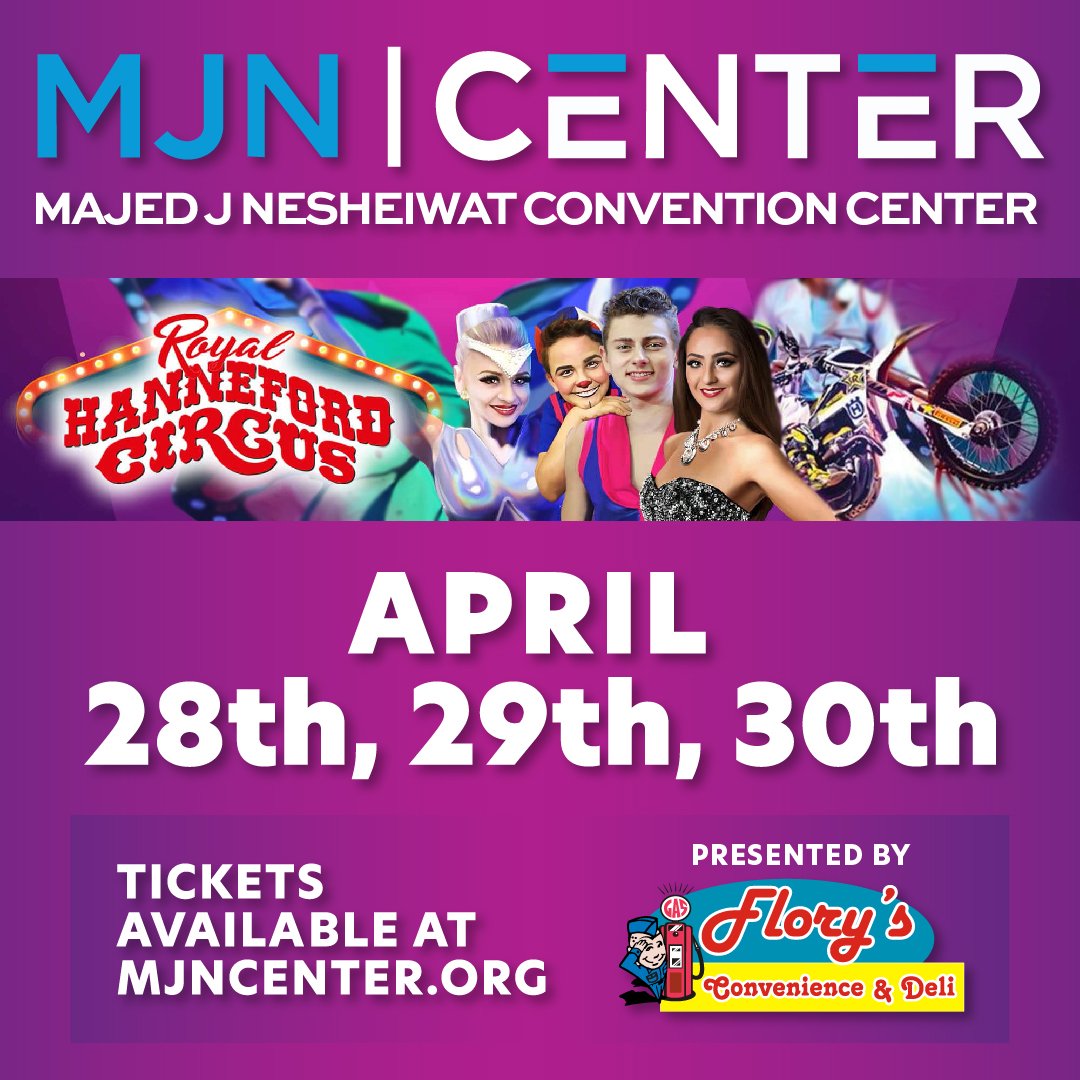 Royal Hanneford Circus
PRESENTED BY
FLORY'S CONVENIENCE & DELI
With years of experience, Producers Adrian Poema and Nellie Hanneford Poema, along with their four talented children – Catherine, Mariana, Adrian Jr., and Tommy, are bringing a fresh and new, wholesome family show for all to enjoy. The Hanneford Circus is guaranteed to bring smiles and laughter to each and every audience with its variety of high end acts and talents from all over the world.
Acts include the Ariel Extravaganza, Grumpy's Pork Chop Revue (Direct from America's Got Talent!), Twisting, Twirling Daredevil antics, Extreme Trampoline, Motorcycle Thrill Riders in the Globe of Death, and a special tribute to the USA, the Star Spangled Finale!
The Royal Hanneford Circus brings family fun, laughs and excitement from start to finish! Appropriate for all ages! Gather your children, family and friends and come out to watch the most famous circus family take over the MJN Center for the weekend! Tickets ON SALE NOW!
Show Times:   
Friday, April 28th
(6:00 pm)
Saturday, April 29th
(10:00 am, 2:00 pm, and 6:00 pm)
Sunday, April 30th
(1:00 pm and 5:00 pm)