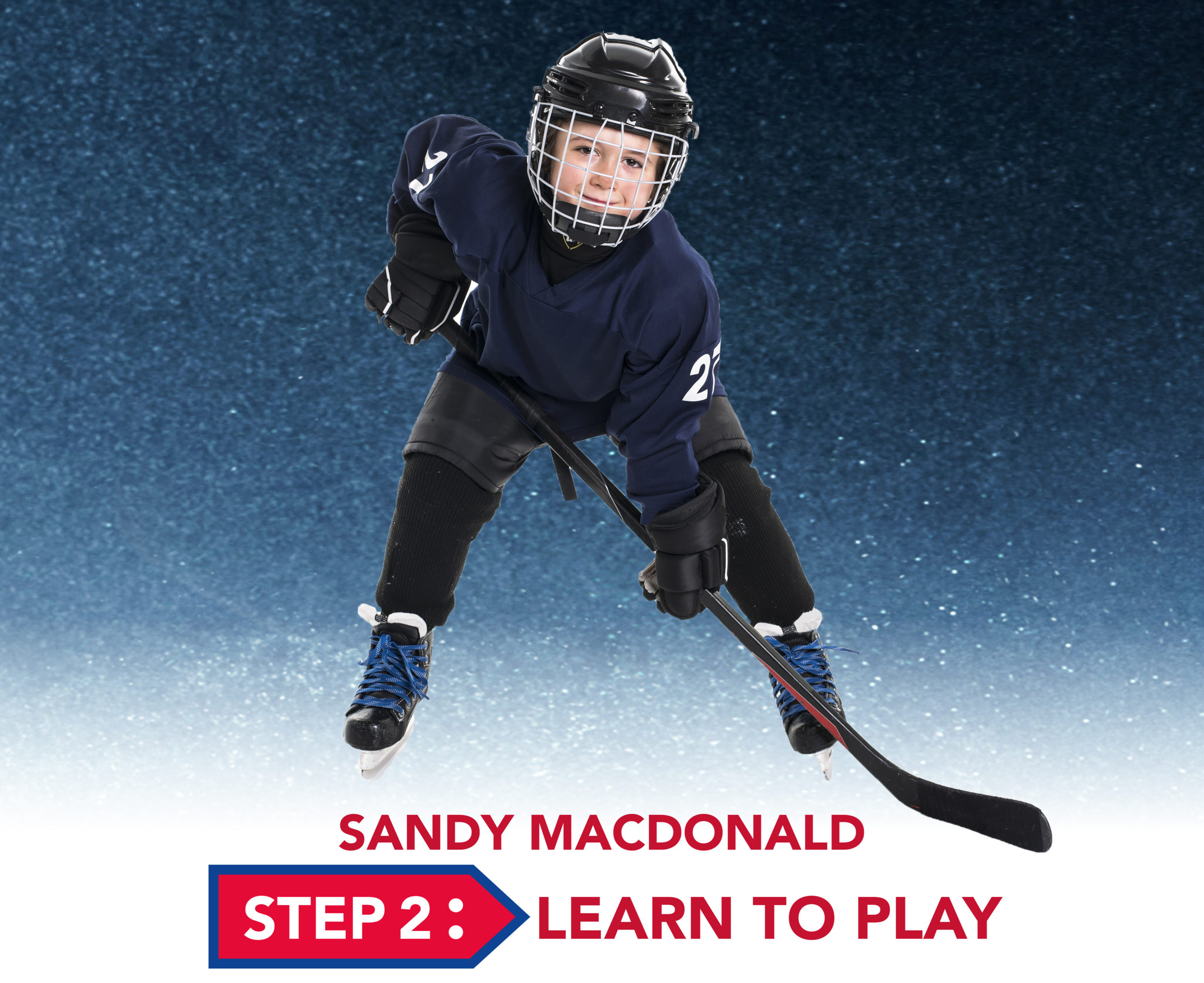 ATTENTION:

For this program, ONLY ONE spectator per family will be permitted to enter the facility. Spectator will be assigned a seat in the bleachers, a mask must be worn at all times in the facility. Each spectator must fill out a Covid waiver form before entering the rink.
---
Learn to Play Ice Hockey!
Open to boys &
girls ages 5–14!
Sandy MacDonald Step 2: Learn to Play will teach your child the basic skills of stick-handling, passing, and shooting through 5 one-hour lessons. In addition, they will learn about hard-work and commitment. This program is designed for children ages 5 – 14 years old with little or no hockey experience. Each session is limited and space will be filled on a first-come, first-served basis. Pre-registration is required. No equipment is provided but required.