In This Moment – May 13 @ 7:00 pm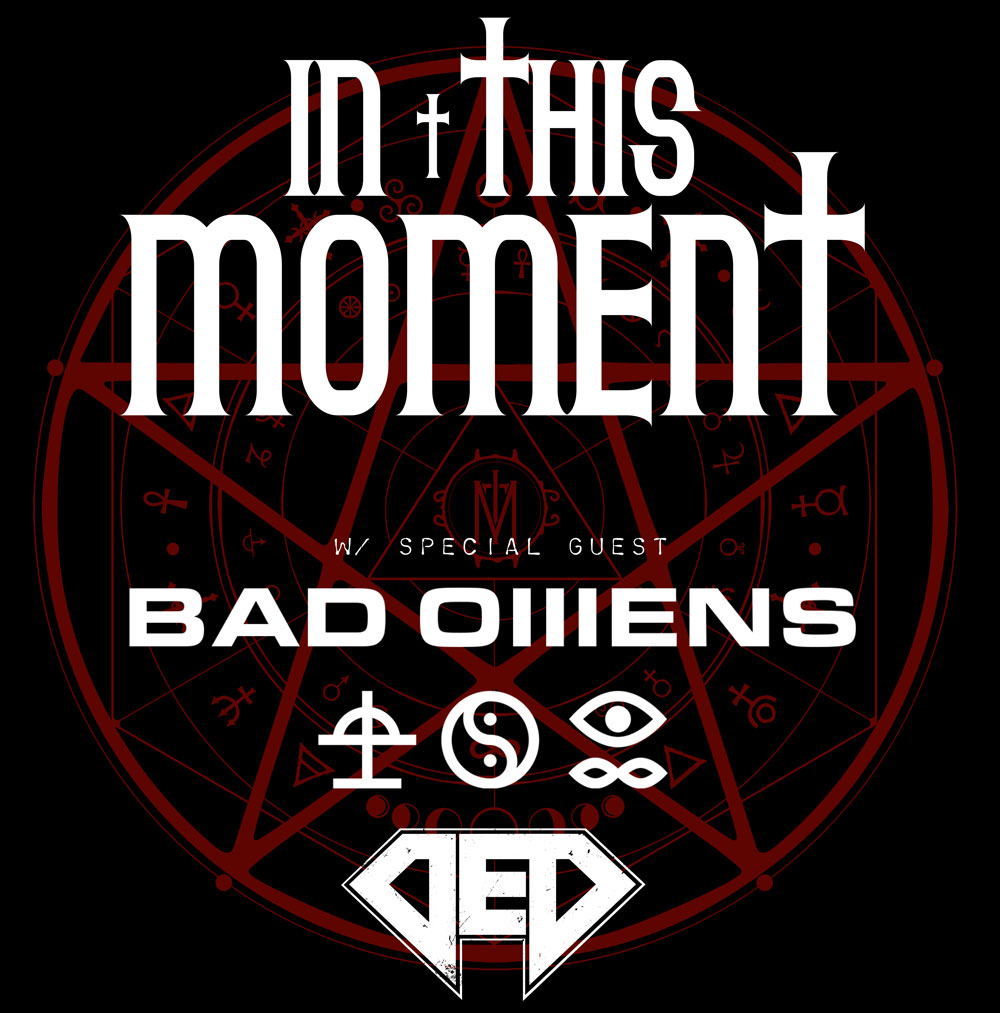 Presents
IN THIS MOMENT RETURNS TO POUGHKEEPSIE
THIS SPRING
Friday, May 13, 2022 at 7:00 PM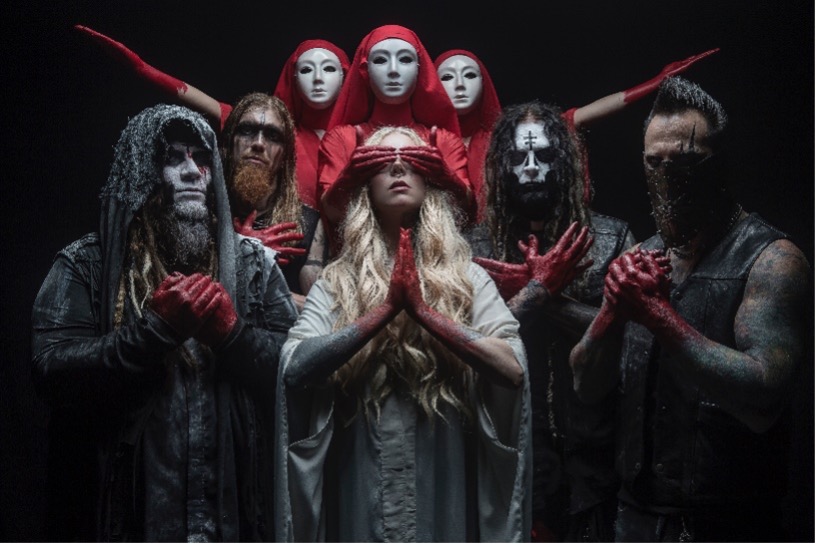 One of Heavy Metal's most popular female-fronted bands, In This Moment brings their rock show to the MJN Convention Center in Poughkeepsie, NY on May 13 at 7 p.m. with special guests Bad Omens and DED opening the show.
Throughout history, art rejoices and revels in the wisdom of women. Within a deck of tarot cards, the High Priestess serves as the guardian of the unconscious. In Greek mythology, the old oracles celebrate the Mother Goddess. William Shakespeare posited portentous prescience in the form of MacBeth's "Three Witches." On their sixth full-length album Ritual, In This Moment—Maria Brink [vocals, piano], Chris Howorth [lead guitar], Travis Johnson [bass], Randy Weitzel [rhythm guitar], and Kent Diimel [drums]—unearth a furious and focused feminine fire from a cauldron of jagged heavy metal, hypnotic alternative, and smoky voodoo blues. It's an evolution. It's a statement.
The group spent two years supporting their biggest album yet 2014's Black Widow. Upon release, it seized their highest position to date on the Billboard Top 200, bowing at #8. Simultaneously, it clinched #3 on the Hard Rock Albums chart and spawned a series of hits such as "Sick Like Me," "Big Bad Wolf," and "Sex Metal Barbie"—all cracking 8 million Spotify streams each and topping Rock Radio. Meanwhile, the band's signature smash "Whore" crossed the 20-million mark.
Between headline tours, they incinerated stages everywhere from Rock On The Range to Download Festival. In March 2016, Maria and Chris commenced writing for what would become
the new record with longtime collaborator and multiple GRAMMY® Award-nominated producer Kevin Churko [Five Finger Death Punch, Ozzy Osbourne] at his Las Vegas compound. Following a high-profile summer 2016 tour with Korn and Rob Zombie, the duo began writing. Then, Maria visited Salem, MA for the very first time with all of the women in her family quite appropriately during Halloween.
Maria leaves off, "I want everybody to be unafraid of who they are and not worry about what the rest of society says. Be strong. Be loud. We love our fans deeply. I hope everybody feels that love and powerful in who they are."
CLICK HERE TO PURCHASE TICKETS