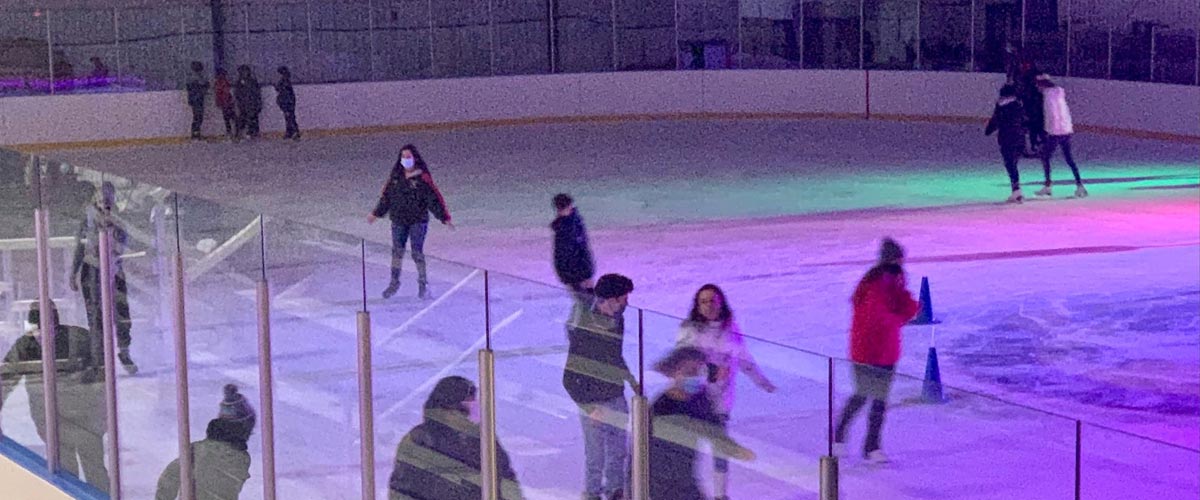 Kick off the weekend with your skates on at Friday Night Party Skate!
Join us Every Friday for Party Skate! Weekly themes, music and lots of fun.
McCann Ice Arena: 7:15pm – 9:15pm
IceTime Sports Complex: 7:00pm – 9:00pm
Follow us on McCann and IceTime's Facebook Pages for updated weekly themes and receive discounts!
Interested in figure skating lessons? Learn to Skate offers beginners a comprehensive beginner skating experience by age group.
How to Book a RESERVATION For Public Skating or A Party Skate:
"CLICK ON "BOOK SESSIONS" and a Calendar will open up
Pick the day and time of the Session you want to attend, then Click "Book"
This will prompt you to create an account. Be Advised: In order to BOOK into a Session, Every skater must CREATE an account and BUY a session under their own account. (Parents of Children must create account FOR CHILD in order to BOOK child into session (You may use same EMAIL and PASSWORD but must have DIFFERENT UserName))
You will have to CONFIRM email account for each skater in order to BUY and then BOOK into a session.