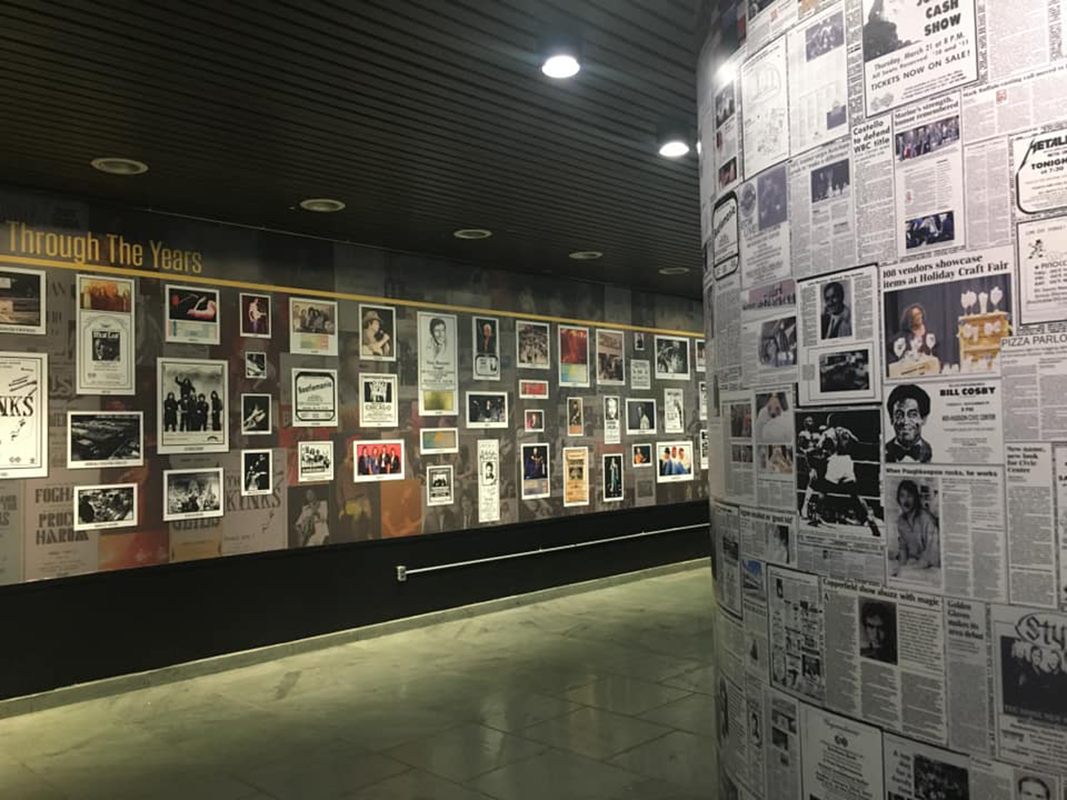 A DREAM
The Mid Hudson Civic Center began with a dream to be the most energetic and far-sighted municipal, civic and commercial complex in the Hudson Valley in the early 1960's. It wasn't until 1970 that the dream slowly became a reality through the fundraising efforts of the Poughkeepsie Area Fund. The goal of the Civic Center was to accommodate popular entertainment, philharmonic concerts, valley, opera, circus, meetings and conventions.
The dream of like-minded civil leaders in Poughkeepsie became reality with a groundbreaking ceremony in April of 1975 as part of a larger revitalization dream throughout the city. The future building was leased to the non-profit Mid-Hudson Civic Center, Inc. and governed by a board of directors. Mrs. William Mair, with a large donation to the Poughkeepsie Area Funded dedicated the Mid Hudson Civic Center's main hall area to her late husband and civic leader, William Mair.
THE BEGINNING
In November of 1976, with all eyes on Poughkeepsie, the Civic Center opened its doors as one of the most unique concepts in the entertainment industry at the time.
On December 5th, 1976 in a chilly Mair Hall, the Civic Center was dedicated while skaters outside waited for the brand new ice rink to open. The Mid Hudson Civic Center is a tribute to the civic-minded men and women of the Hudson Valley community. The center is a major contribution to the vitality and growth of the region.
On December 12th, 1976 in a sold-out gala opening, George Benson took the stage as Mair Hall's very first performance.
Throughout the last 44 years, the City of Poughkeepsie has seen the cultural, social, and economic growth benefits of the Majed J. Nesheiwat Convention Center who has brought big names such as Bruce Springsteen, Meatloaf, Bob Marley, Willie Nelson, WWE, Boxing and most recently comedy superstar, Sebastian Maniscalco to the area. Shows at the Majed J. Nesheiwat Convention Center continue to be a significant driver of economic activity throughout the region.
The center continues to uphold the original mission as a not-for-profit community organization dedicated to supporting the growth of the city through cultural, recreational, and educational opportunities.