Gear up for another season of fantastic hockey with the Mid-Hudson Polar Bears. Registration is open now!  Please note the deadline to register for tournament bound girls teams is June 10th and time is limited. Deadline to register for all other teams is June 30th.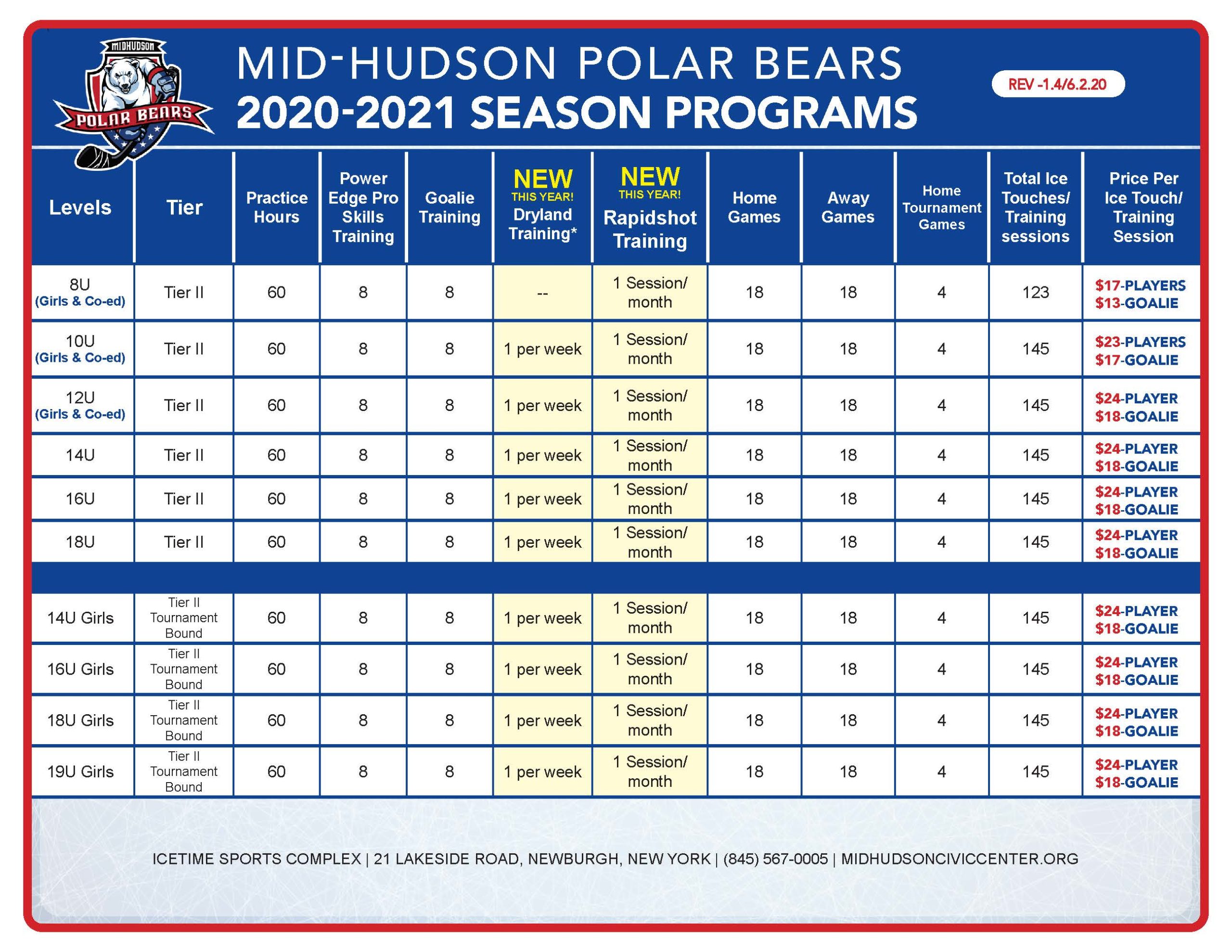 PLEASE DOWNLOAD AND COMPLETE THE BELOW FORMS AND RETURN TO REGISTRATION@MIDHUDSONCIVICCENTER.ORG or FILL OUT THE FORM BELOW.
Contact hockeydirector@midhudsonciviccenter.org with any questions.