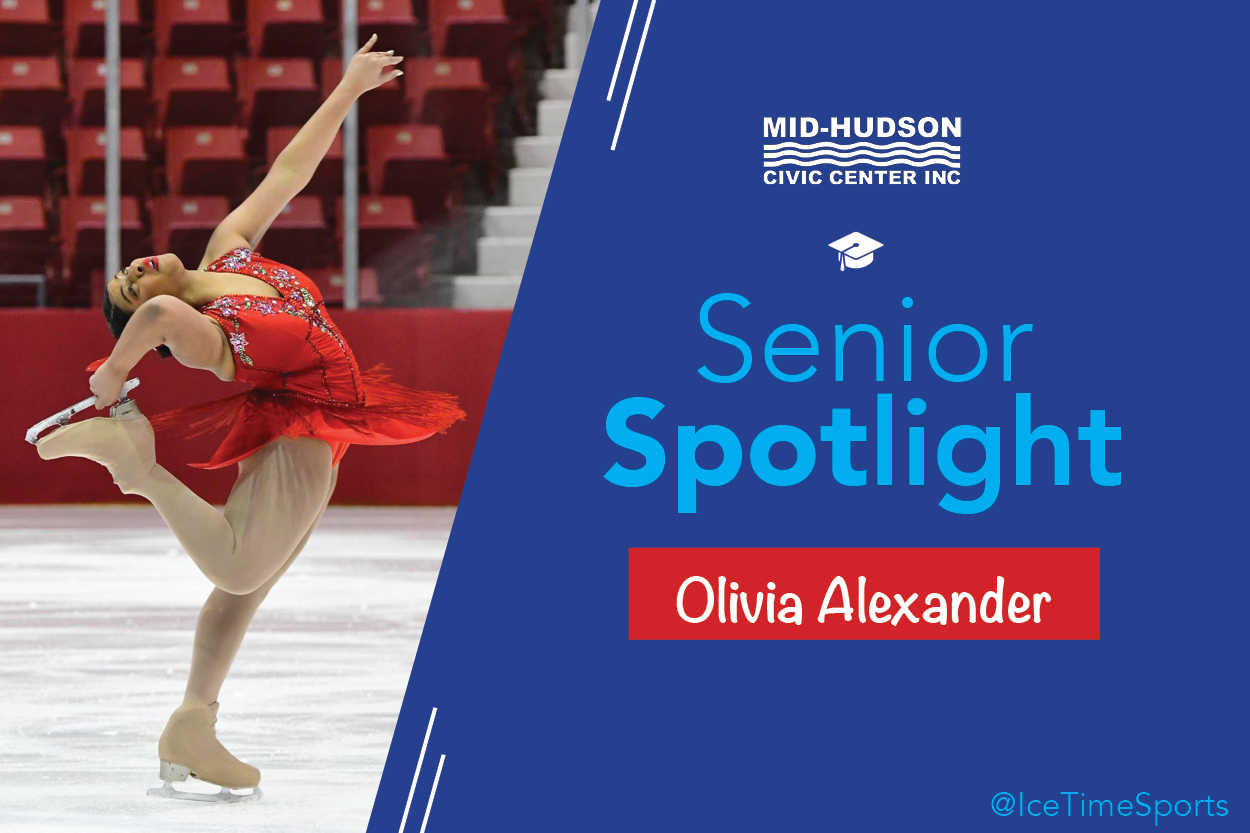 Congratulations graduating senior and Icetime skater, Olivia Alexander!
Olivia is currently a Senior at Repertory Company High School for Theatre Arts in the Town Hall Theatre in the Theater District in Manhattan where she's the Senior Class President. Olivia is a member of SCNY and an associate member of HVFSC. 
She fell in love with skating after seeing Disney's on Ice's Finding Nemo at 5. In the 1st Grade, she joined Figure Skating in Harlem where she learned to skate and eventually became a member of their Open Juvenile Synchronized Skating Team, Harlem Ice. 
After skating at many rinks in NYC a couple of years ago, she discovered IceTime Sports Complex and began commuting from Manhattan to Newburgh to work with Oleg Makarov and Larisa Selezneva as her head coaches 3-4 days a week. 
With their help, she qualified for the Excel National Festival and placed Second in Intermediate. Outside of skating Olivia is heavily involved in social Activism and is co-founder of an organization "Black Girls Like Me". 
She also enjoys film photography and is an aspiring playwright who has had two (2) plays produced with professional actors off-Broadway. 
In the fall Olivia will be attending Goucher College and hopes to continue skating at an intercollegiate level as a Gopher.
Best of luck Olivia ??!
If you have a high school senior that skates at either McCann Ice Arena or Icetime Sports Complex and would like to have them highlighted, please e-mail MikeL@icetimesports.org